Mouth Mask Sales Volume Analysis from IXSPY
IXSPY for AliExpress is a great helper for analyzing your target products. Today we take mouth masks for example.
Rigid Demand of Products:
The widespread of COVID-19 greatly stimulates the demands of surgical or household protective products.
Pic: Trend in COVID-19 Cases & Death (China Excluded)
How to Track the Growth Trend of Products?
Hot Rankings of TOP 1, 000 Products (Before & After)
Before:
Searching for the keyword 【mouth mask】, you will find only 2 products and these products rank 788th and 870th respectively in January Hot Rankings.
Pic: Monthly Hot Rankings of TOP 1, 000 products in January
After:
Within less than one month, 8 mouth masks are ranked in top 1, 000 Hot Rankings after searching for the same keyword, and the previous 788th product soars to the 37th place now.
Pic: Monthly Hot Rankings of TOP 1, 000 products in February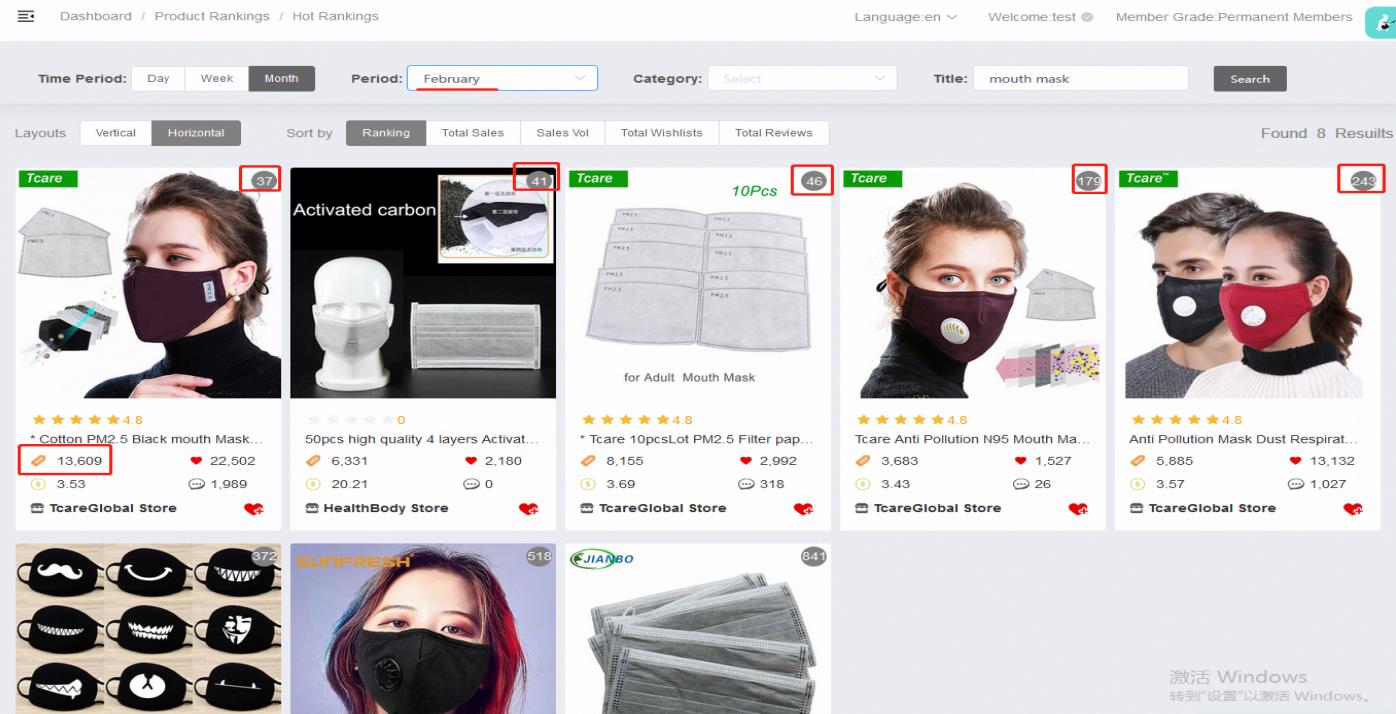 Weekly Growth Rankings
In the weekly growth rankings, there are 4 mouth masks ranking in the top 5 products at the end of February.
Pic: Weekly Growth Rankings (Feb. 2-Mar. 1)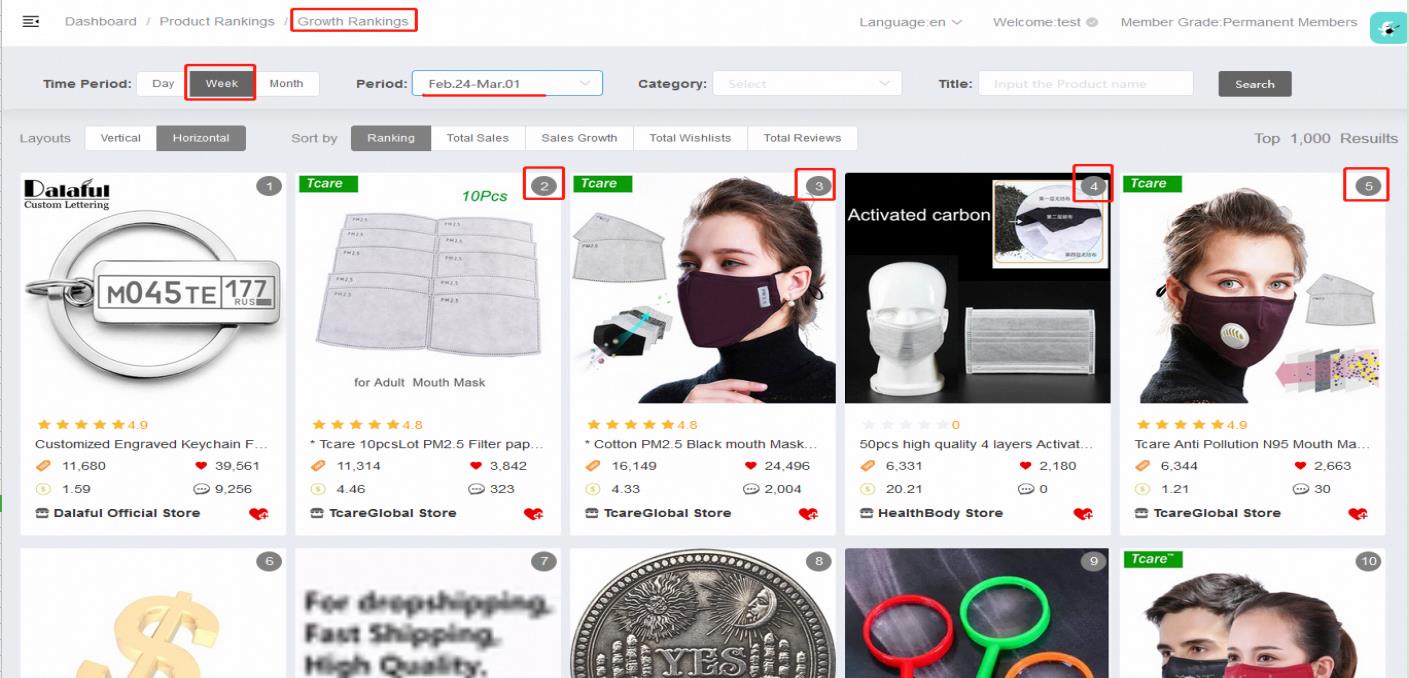 In-depth Statistics in a Period of Time
Let's see more in-depth statistics to analysis the monthly product trend, including sales volume, wishlists, reviews, price, stars & QTY, related products and buyer show.
Pic: Sales Trend Chart (30 Days)
Due to the increasing demand, the supply is becoming insufficient in Early March.
A good-performance seller raised the price (from $3.125 to $4.98, increased by 59%) and extend estimated delivery period (30-50 days).
Pic: Price Trend Chart (30 Days)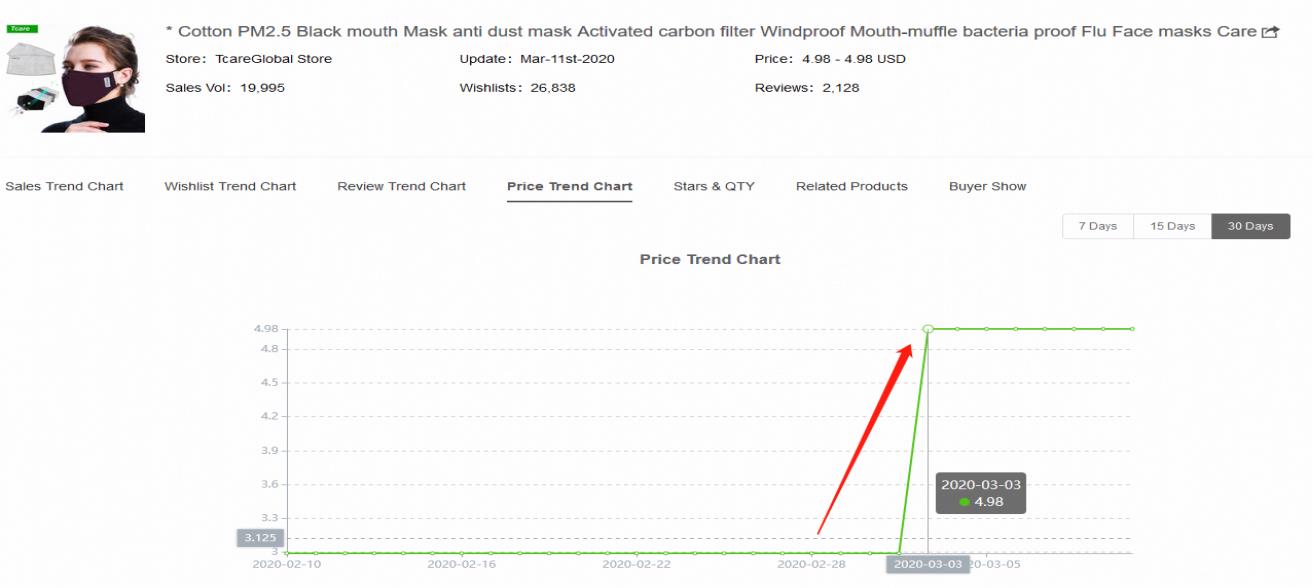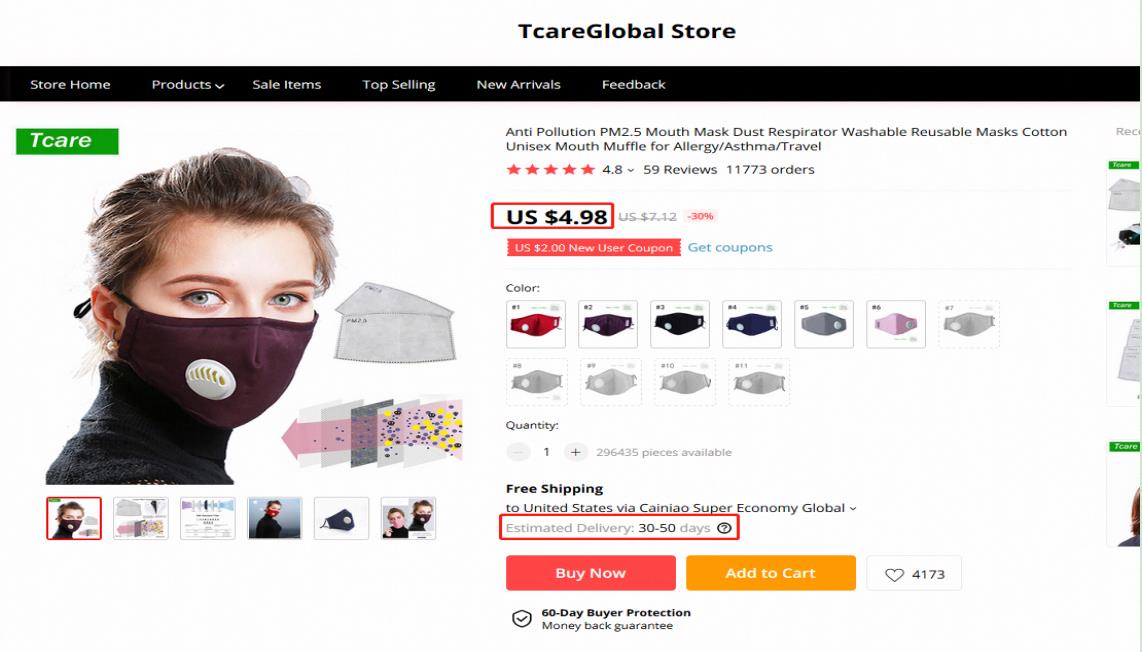 We found a mouth mask stops its sales at the beginning of March, due to a shortage of stock.
Pic: Sales Trend Chart (30 Days)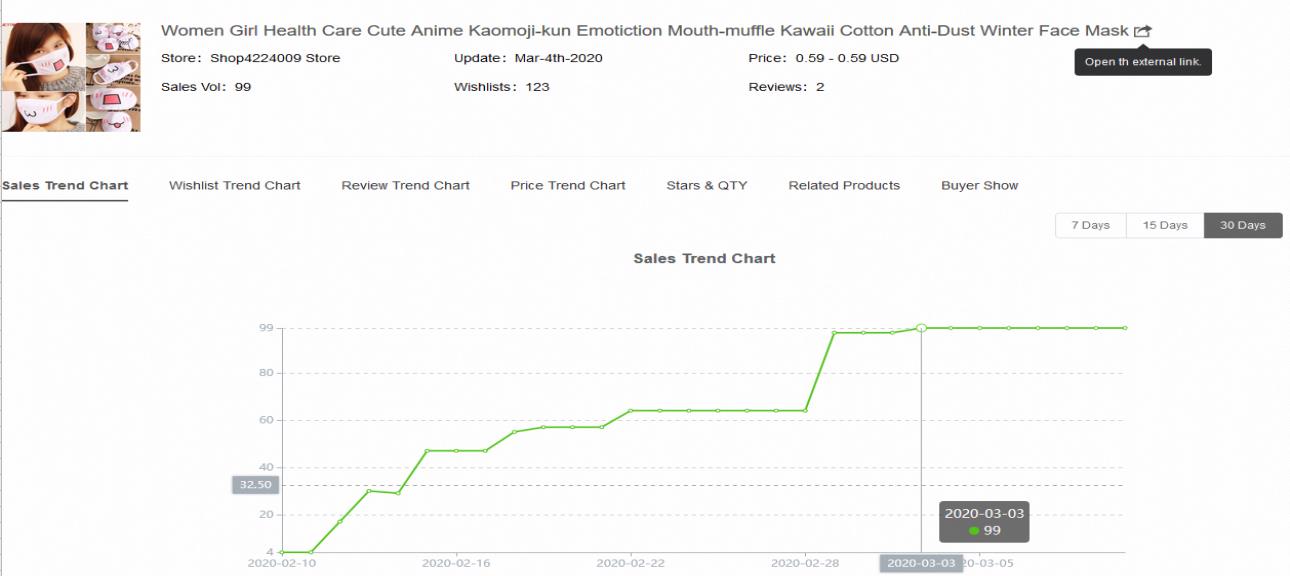 Summary:
Searching for profitable and potential AliExpress products is not an easy job. IXSPY for AliExpress, a powerful data monitoring and analyzing tool, offers all-round and up-to-date info and helps you yield twice the result with half the effort.