Weekly Product Hot Rankings Analysis from IXSPY (Mar. 16 - Mar. 22)
Screening winning and potential products and suppliers is a big problem for each AliExpress dropshipper. IXSPY for AliExpress including all-round store and product rankings, more in-depth data and powerful monitoring function will help you easily find 2020 trending products that will sell like crazy.
Now let's take
Weekly Product Hot Rankings (Mar. 16 - Mar. 22)
for example.
Overall:
We found medical masks and fitness products are hot-selling, according to the product hot rankings last week, because there are 7 medical masks and 2 resistance bands in the top 10 hot products.
Possible Reasons:
1. As we all know, the demanding of medical masks is fast increasing because of COVID-19 and may last for a period of time.
2. Keeping fit and healthy is a long-term demand and the COVID-19 arouses more people's desire for health last week.
About Fitness Products
Before:
Searching for fitness products, there is only one resist band set and smart watches in
product hot rankings the week before last (Mar. 9 - Mar. 15).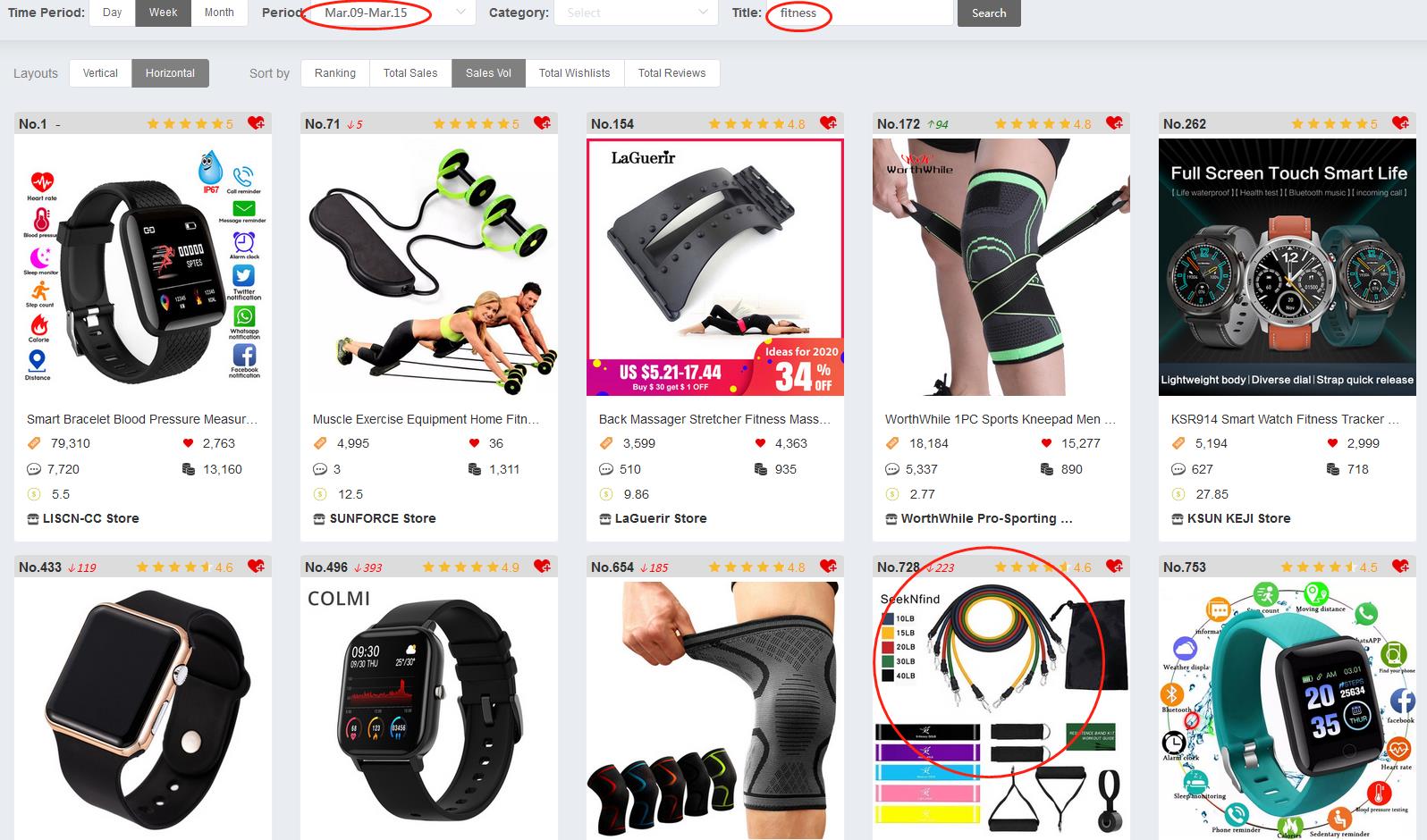 After:
Searching for fitness products and choose last week (Mar. 16 - Mar. 22), we will find more resistance bands, as well as smart watches in the top 10 ranking.
Conclusion:
Last week Resist band set and smart watches are in high demand among fitness products.
Possible Reasons: If people do not wanna go out due to the COVID-19, doing more exercises at home is a good idea. Hence, portable exercise equipment is quite popular last week.
Example 1: Exercise Band Set
Resistance bands are portable and easy to use without limitation of location and time. According to the sale trend chart of this resist band set, the sales volume increases rapidly from Mar. 16 , owing to the review on Mar. 15.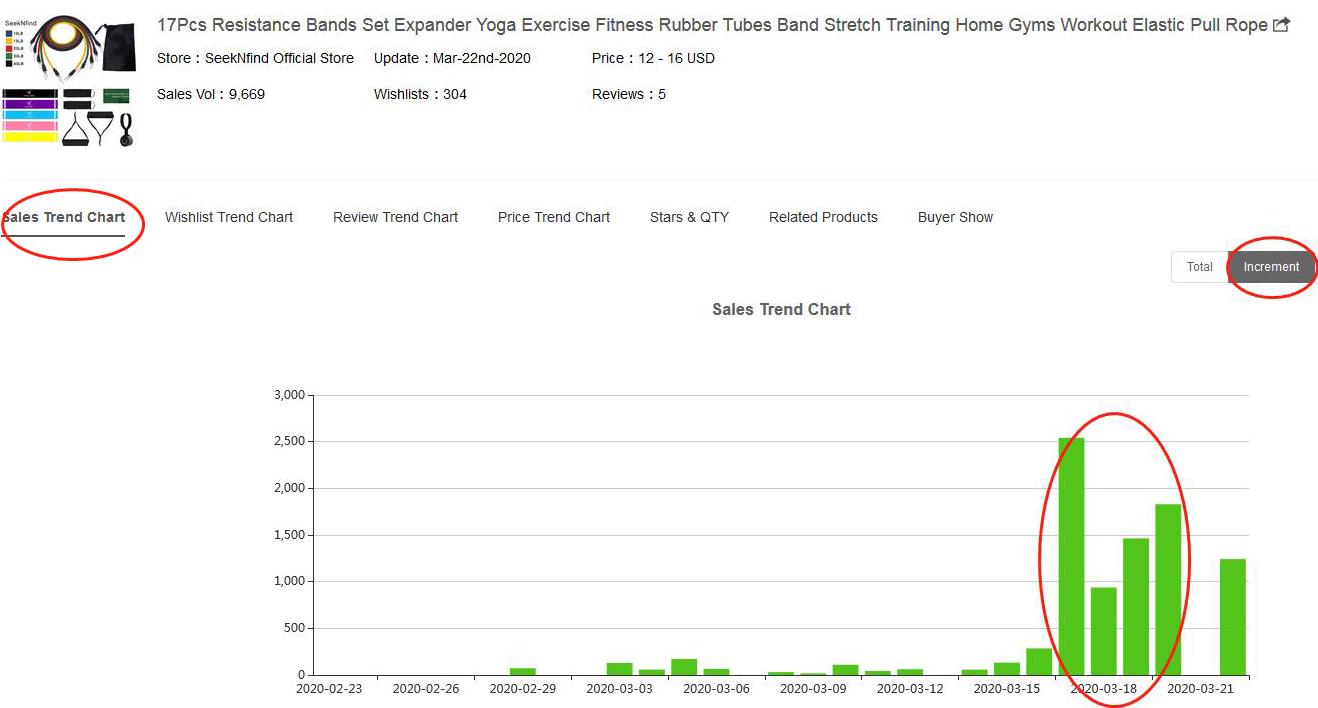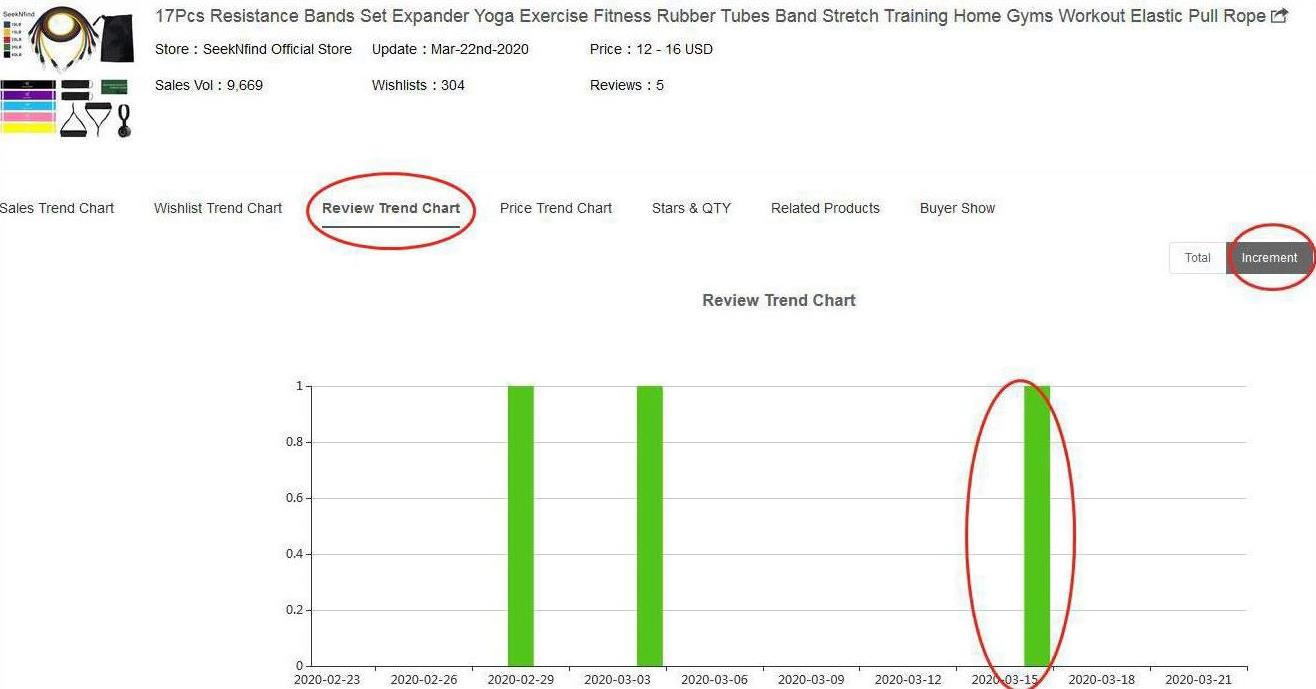 Example 2: Smart Watch
Also, smart wearable devices, like smart watch, are good exercise trackers to monitor your physical condition.
The seller lowers the price to stimulate the sales volume.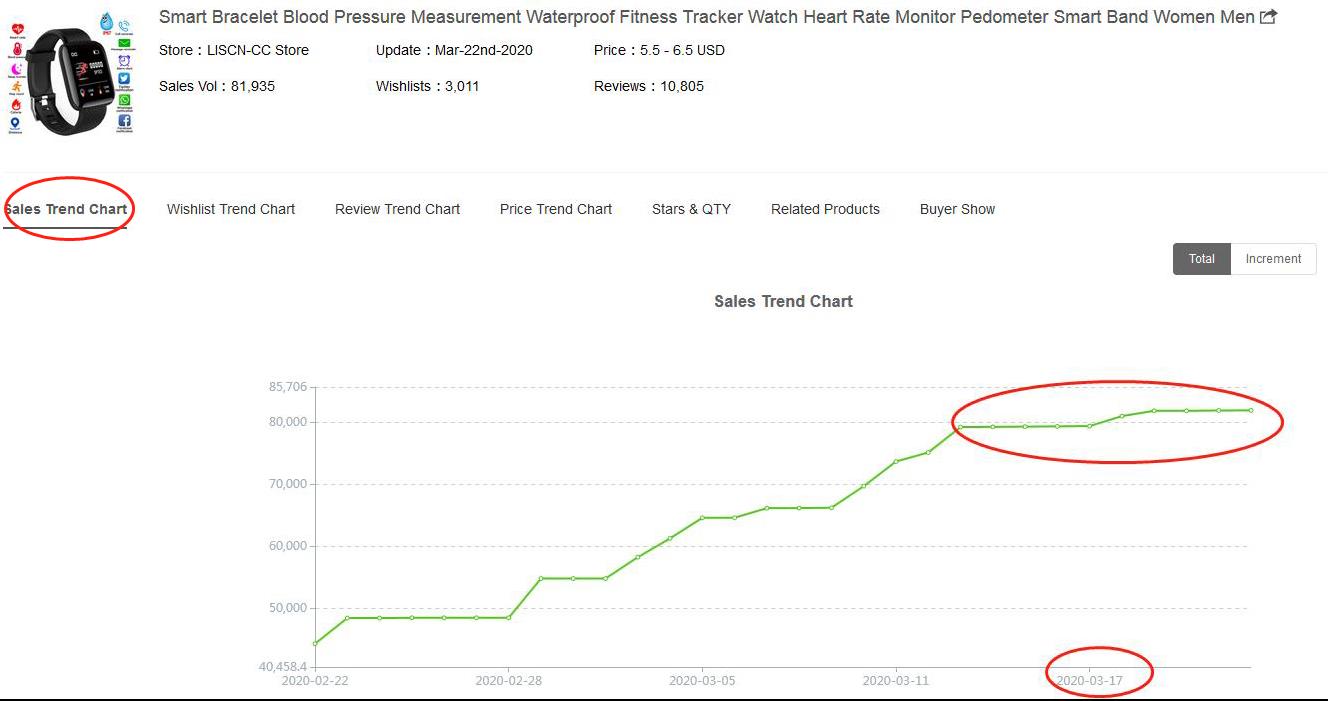 Summary
Owing to fast-growing demands, medical masks and portable exercise equipment are popular last week. Weekly product rankings provide dropshippers with reliable and detailed statics and greatly save your time and energy!