Attention on Apr. 24: Plenty of Face Masks Taken off AliExpress Shelves
As we all know, coronavirus fears drive demands for face masks. Recently we found face masks disappear from daily product rankings on
IXSPY
for AliExpress. Let me tell you the whole story.
Daily Product Rankings
We are used to checking daily product rankings to find the hot products, but we found there were 6-7 face masks on the top 20 hot products rankings per day until April 19. To our surprise, the number of face masks on daily product rankings has been smaller and smaller since April 19.
Top 20 Product Hot Rankings:
April 19: 2 face masks
April 20: 4 face masks
April 21: 0 face mask
April 22: 1 face mask
April 23: 1 face mask
Let's take 2 product rankings on April 19 and April 21 for example.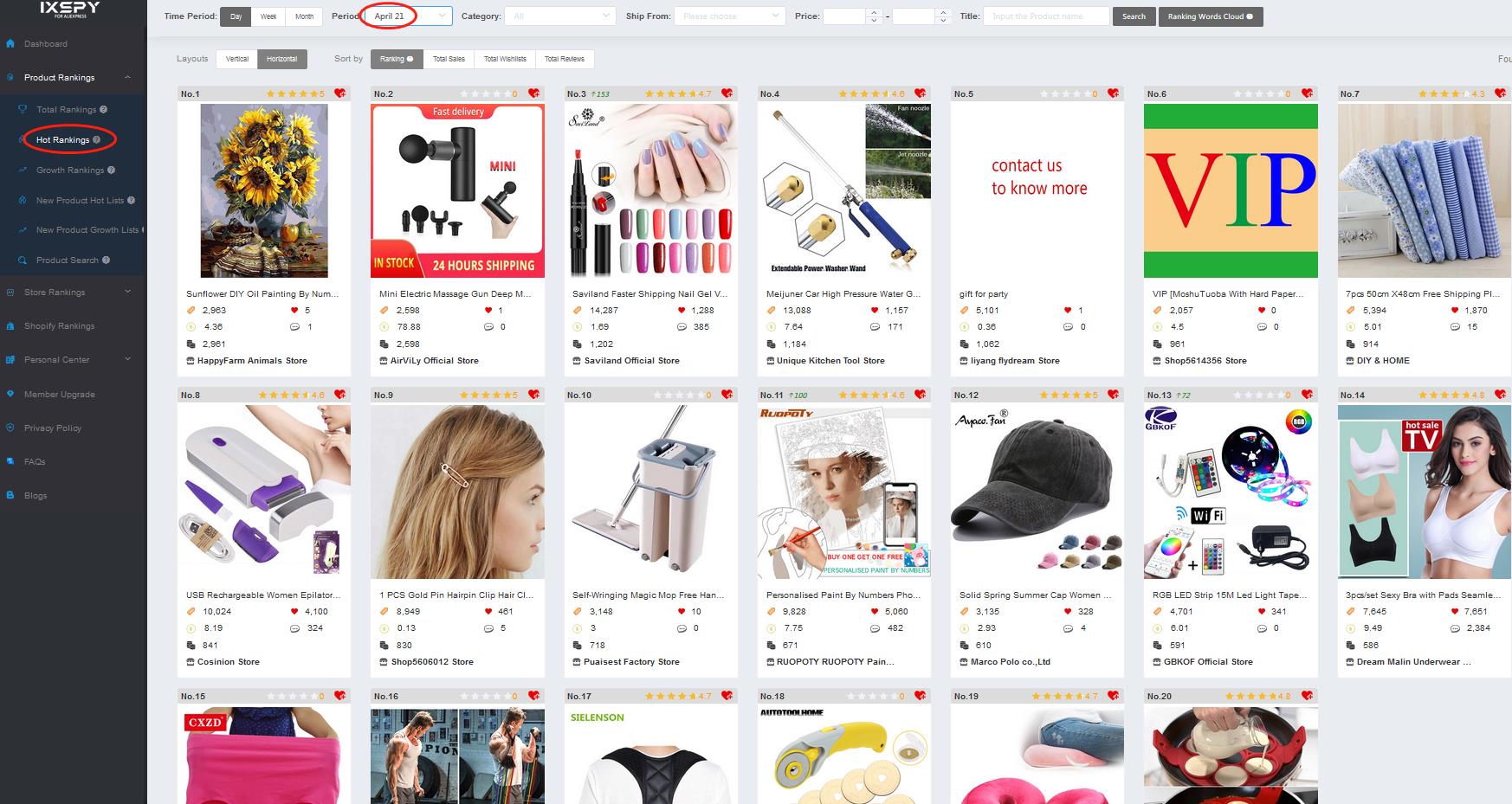 Weekly Product Rankings
Let's overview the weekly product rankings (Apr. 13-Apr. 19).
Last week there were 9 face masks on the top 20 hot rankings. Click the picture to get product detail page and AliExpress page, and we found ONLY one mask is on sale.
The accumulated sales volumes of the other 7 masks were freezing on April 19, for they were taken off shelves at that time.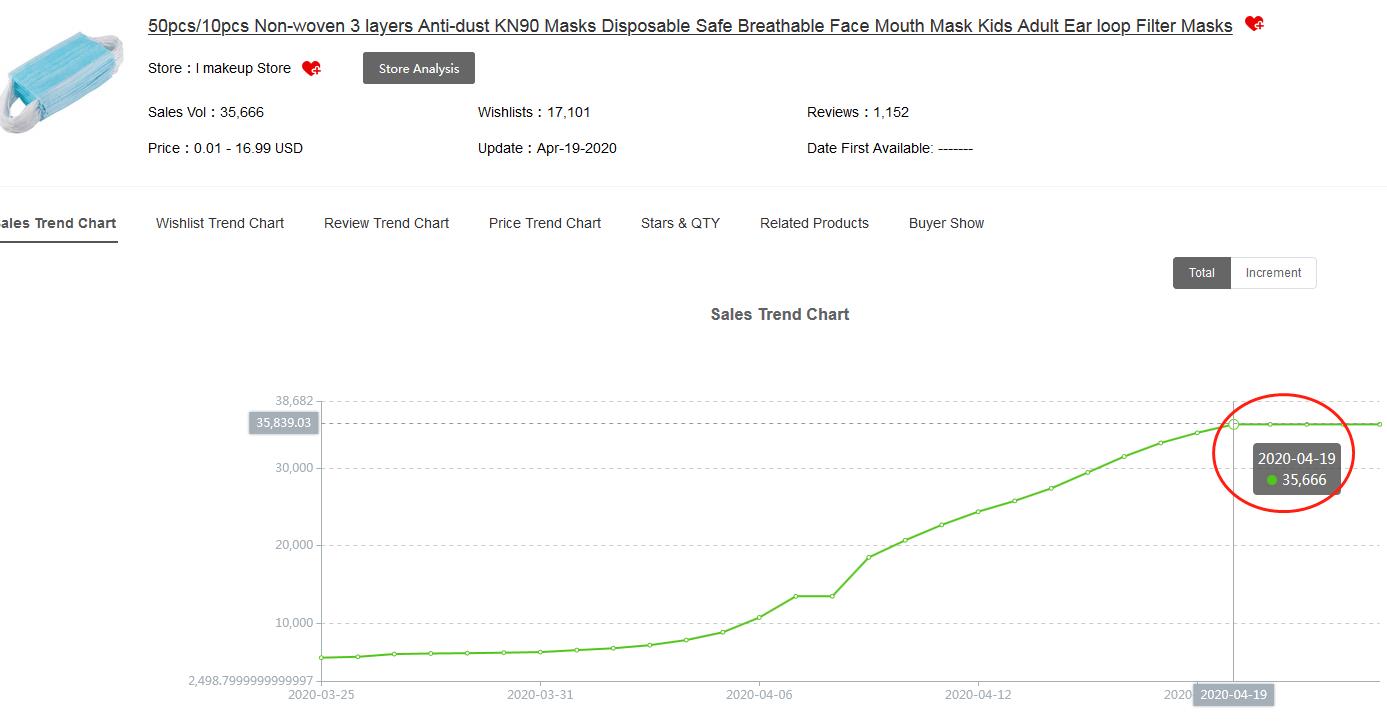 Possible Reasons:
As far as we know, AliExpress starts strict and unified management on face masks.
Summary
Due to strict management on AliExpress, we predict face masks will go back to the shelf in 1 or several weeks after mask sellers get qualification and required certificates. If you are interested in face masks, please keep an eye on our IXSPY rankings and info.